In this episode we start our return journey, turning South and heading down the Grand Union canal back toward the thames. On the way we'll pass plenty of birds, but also plenty of locks and bridges and a CRT work yard. For the first time on our journey rain threatens to throw a spanner in the works but thankfully we're spared from hiding under a bridge to avoid it. There are a lot of signs in this video so to get a better view of any of them check out the website link below. Some of the strange artefacts we come across include two footpath bridges right next to each other than then the amazing engineering feat of Three Bridges (road over canal over railway) before descending the Hanwell Flight of locks, having a nosey at a side pond and then ending for today just at the bottom of the flight.
Check out the playlist and subscribe for future instalments as we carry on the walk along the Grand Union Canal proper down to the River Thames. Includes SDH (Subtitles for the Deaf or Hard-of-Hearing) captions.
Interactive Route Map: https://www.mapchannels.com/videomap/map.htm?folder=29726&map=29726-london-canal-loop---part-5
Outtakes & Unused Footage: https://youtu.be/jHnlAlPQKiA
Information Signs
There were a lot of information boards this time that can be hard to read in the video so here they are as zoomable pictures, straightened and graffiti digitally removed where possible. Click for a larger version.
Grand Union Canal Southall (17:00)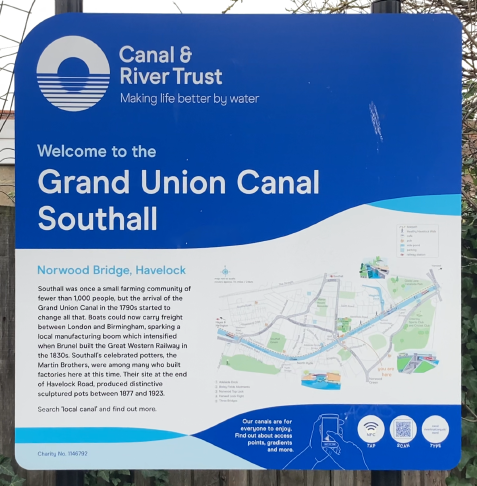 See https://canalrivertrust.org.uk/nwrd for more information.
The Bixley Triangle (18:02)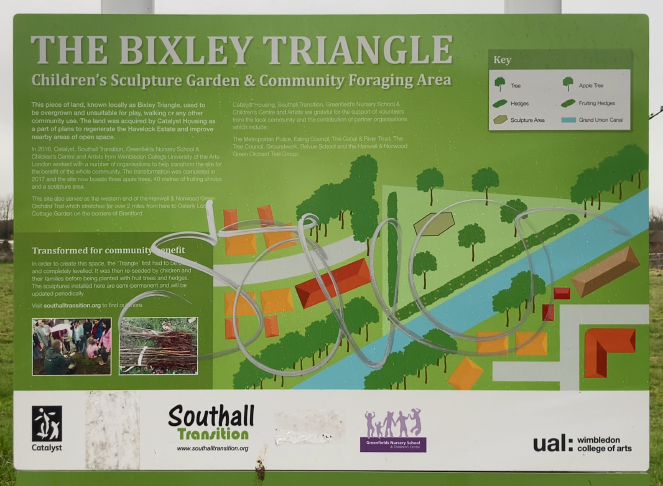 Water Donkey & Wonderwall (18:16)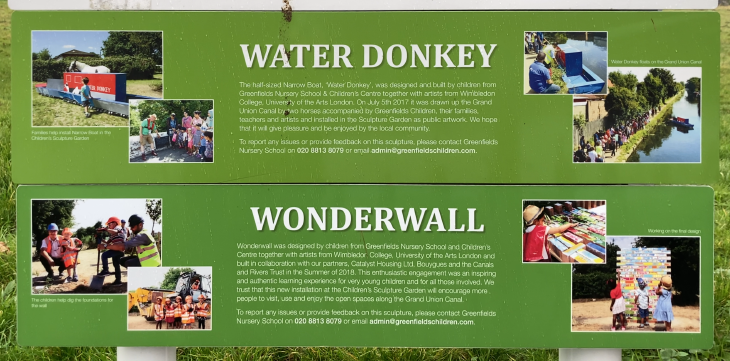 Attention Dogs (24:30)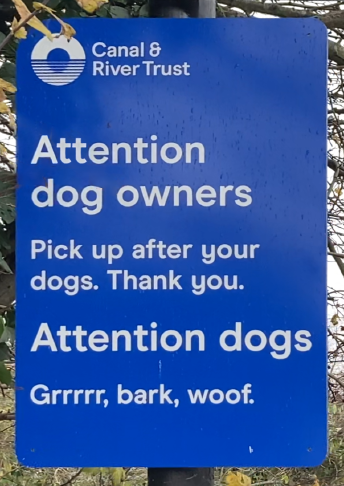 A Grand Idea (24:50)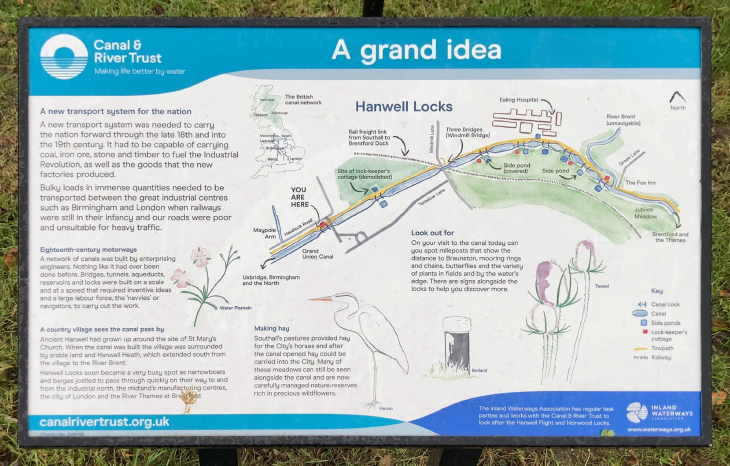 Bridge Notice (26:15)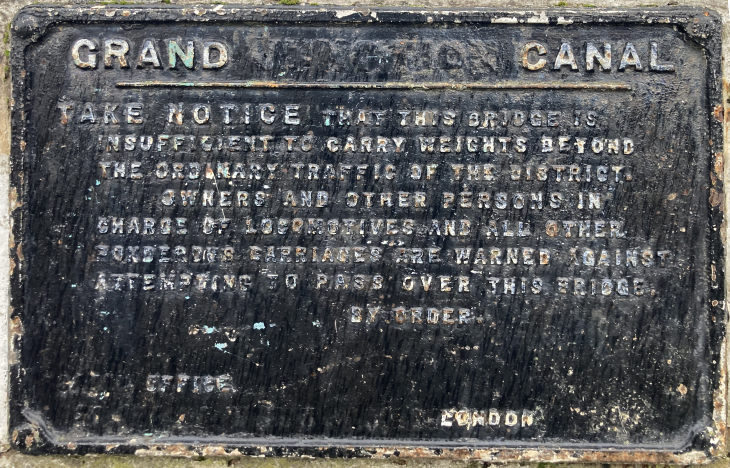 GRAND UNION CANAL
TAKE NOTICE that this bridge is insufficient to carry weights beyond the ordinary traffic of the district. Owners and other persons in charge of locomotives and all other ponderous carriages are warned against attempting to pass over this bridge. By order, Canal Office, London.
A Way Of Life (27:42)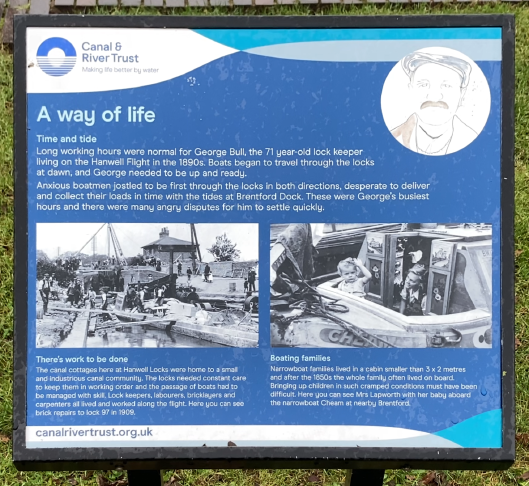 Three Bridges (32:13)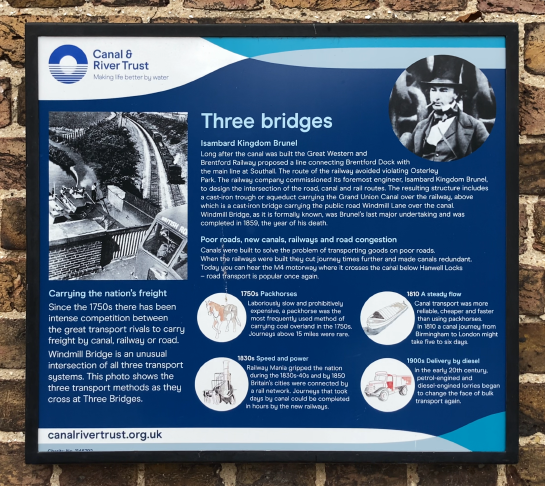 Locks & Side Ponds (45:07)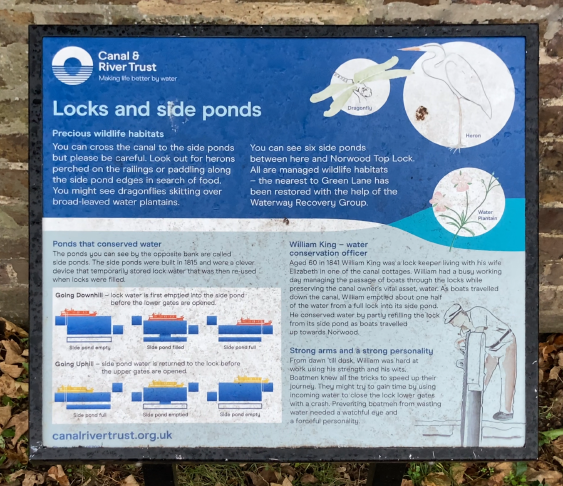 Useful Links
Credits
Mistakes
I mentioned about using the side ponds to help the stricken boat but I believe all the side ponds on this flight are out of active service and are now nature reserves as per the sign at 45:07
Let me know if you find any more :)